One common tree in Macon Georgia is the cherry blossom. Macon is famous for its high population of Cherry blossom. It is rare in just about any other area in the United States. It's scientific name is Prunus yedoensis.
A common evergreen in the area is the lobolly pine. Its scientific name it the Pinus taeda. They are commonly found in the south east region of the USA. They are referred to as a type of yellow pine.
Another common tree is the weeping willow. Its scientific name Salix babylonica and originated in northern China, but now it planted all around the world.
A shrub commonly used for decoration with red leaves is the burning bush. Its scientific name is Euonomus atlata. It comes from Eastern Asia and is considered an invasive species in some regions of the northeastern united states.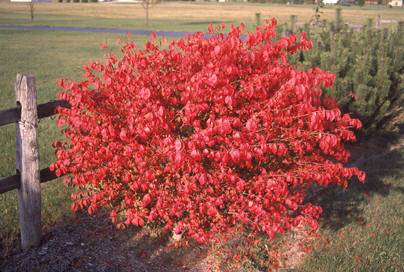 The last shrub we will discuss is the crepe myrtle. It is another decorative shrub in our region. It native to East Asia and Australia. Its scientific name is lagerstoemia.